ROTHKO
"The world we live in is not static and neither is it discontinuous. What we know and study is forms in transition." - William M. Ivins, Art and Geometry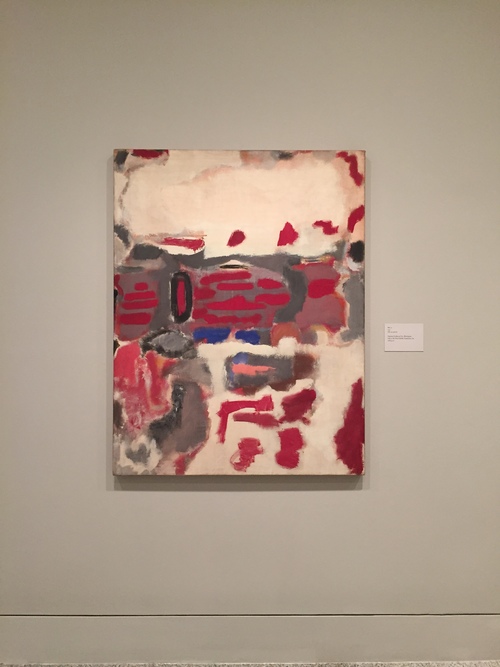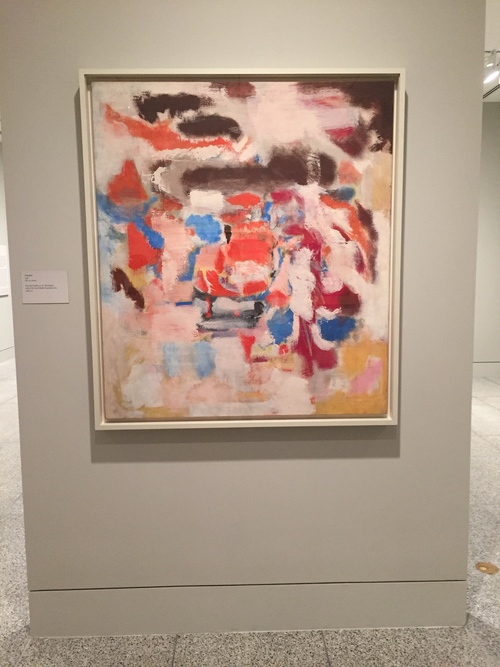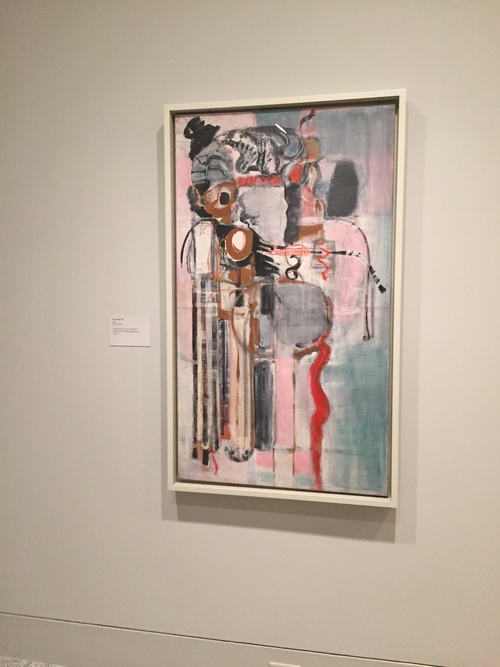 This retrospective was pretty great and I was lucky to go! Fortunately I won tickets AND an exhibition catalog via a raffle at the Museum of Fine Arts Houston. I don't understand how it ended up being me but it was - I won. I think I am meant to be in a museum when I have my revelations. I can write about my experiences with this thought some other time.
College Memories: I have so many memories talking about Abstract Expressionism. Especially in Houston. There was this one time in college when tha bear bff came up to me and my friend (these guys were so cool) and he told me "oh so you like that #AbEx." It was cool because he didn't really even know me and it impressed me because he was intuitively right. I really like abstract expressionism. Especially the women of #AbEx. Personally it makes me feel grounded and chaotic at the same time. This comforting juxtaposition where you can just sense the feelings and the steps the artist took to give it all up to the canvas.
Houston Memories: The Rothko Chapel is the most sacred place in Houston. A friend from New York once told me that a "trip to Houston without the Rothko Chapel, would be like no trip to Houston at all." My thesis director mentioned his name quite a bit during our time together and she even introduced a lecture by Chelby King. Chelby King was a co worker at the Jenkins Architecture + Art Library and wrote her Masters thesis: Mark Rothko's Houston Connection. I use the lecture pamphlet for reference all the time.
GO SEE THIS SHOW: Favorite area: "Multiforms" 1946 - 1948
"The elements of this painting are typical of the group as a whole: a mass of fairly evenly distributed, slowly swirling forms, held and loosely shaped by the rectangular frame; a limited palette, sharply divided into dark and more predominant lights with little middle ground; thin, matte paint, often applied in layers but still revealing the texture of canvas beneath;
a "haloing" of one color by another, with small margins of separation and soft edges;
and a confusion of figure and ground, due in this case partly to the way shapes interlock,
at once framing and framed by one another" (34).
I spontaneously called this show "transformative" on my Instagram because that is how I felt when I left. And then that made me think of perspective transformation ...
Transformative Learning Theory (watch the whole thing):
:::: exhibition press release: read this for everything I didn't want to explain because this exhibition needs to be seen by your own eyes
:::: source: this is the exhibition catalog that I pulled from